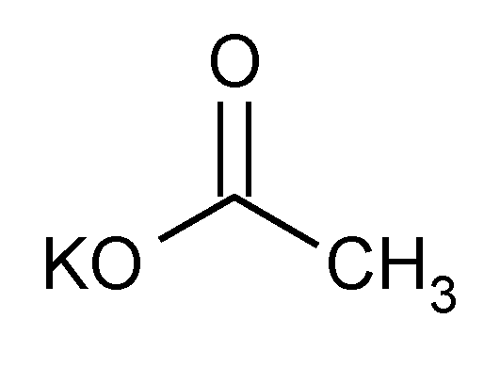 CAS: 127-08-2
Formula: C₂H₃KO₂
Synonyms: Potassium Ethanoate, Diuretic salt
Altiras Chemicals is a supplier of Potassium Acetate. Customers can buy potassium acetate solution in multiple concentrations and in bulk truck or rail, or packaged in IBC's.
Altiras supplies high purity, liquid potassium acetate for use in a variety of industries, including agriculture, chemical manufacturing, deicing, oil field chemical manufacturing, and others. The product is available in several concentrations up to 70% by weight. Certain concentrations between 50 and 60% by weight can remain liquids to temperatures near -60F and lower.
Potassium Acetate, wt%
>25
>30
>40
>50
>60
>70
Specific Gravity @ 20 C
1.143
1.171
1.228
1.285
1.342
1.399
Freeze Point, F
-4
-10
-40
-72
-58
50
Sodium (as Na), wt%
<0.2
Chlorides (as Cl), ppm
<50
Heavy Metals, as Pb, ppm
<2
pH (1% solution)
7-8
Altiras Chemicals is a supplier and distributor of Potassium Acetate. Our potassium acetate products are manufactured domestically at Chemaris Acetyls in Cresson Texas. We do not currently provide food grade potassium acetate.
Let's Discuss Your Liquid Potassium Acetate Needs