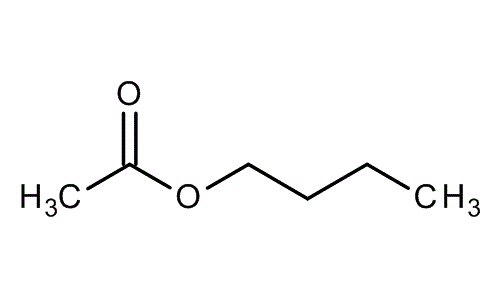 CAS: 123-86-4
Formula: C₆H₁₂O₂
Synonyms: 1-Acetoxybutane, Butyl Ethanoate. Chemical Name: Acetic Acid, Butyl Ester.
Are you in need of a trustworthy and dependable bulk butyl acetate distributor & supplier? Look no further than Altiras Chemicals! When it comes to bulk supply, Altiras Chemicals has got you covered. Our vast network of trusted manufacturers and suppliers ensures a steady and flow of high-quality butyl acetate, regardless of the scale of your requirements. Whether you need tankers or containers, we have the capacity and flexibility to fulfill orders of any size, providing you with the convenience and peace of mind you deserve.
But our commitment doesn't end there. At Altiras Chemicals, we take pride in our seamless distribution process. We prioritize timely supply to ensure your satisfaction. We exceed expectations, delivering bulk butyl acetate promptly and efficiently, helping you meet production demands.
We're not just a run-of-the-mill bulk butyl acetate supplier & distributor – we strive to build lasting partnerships with our clients. Our dedicated team that understands your unique needs, we provide tailored solutions for the coatings industry, automotive sector, and more. Our commitment to quality and customer satisfaction sets us apart from the competition.
When it comes to bulk supplying and distributing butyl acetate, Altiras Chemicals is your trusted ally. Rely on us for a seamless supply chain, efficient distribution, & a partnership to meet your needs. Don't wait any longer – contact Altiras Chemicals today and experience the unrivaled advantages we bring to the table!
Let's Discuss Your Butyl Acetate Needs